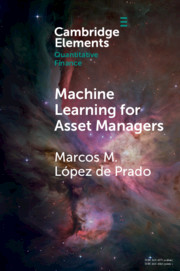 Marcos M. López de Prado's new book "Machine Learning for Asset Managers" is temporarily available online.
Link
,
download link
.
Check it out!
Interested in learning how to trade VIX futures and ETFs? Do not miss out the next great opportunity to short vol.
Find out more at VIXMon.com's trader seminars.